Already started the expected sales of January 2018, an opportunity to get that look we need so much in our closet. We show you the different offers and special promotions you will find in numerous fashion stores in Bilbao and surrounding areas. There are many more that we will incorporate in this first list of progressive form. We started this route of sales that we have designed for any man or woman interested in shopping in Bilbao and take advantage of the most appetizing offers in the most interesting stores in Bilbao. We!
★ Trendie is a shop with casual, cool style, youthful and carefree. Do not stay without enjoying your 20% discount on your shirts, jackets, blouses, sweatshirts, dresses… and also in its wide selection of accessories: scarves, handbags, footwear… They also have a fashion section for the kids. At c/Rodriguez Arias 29.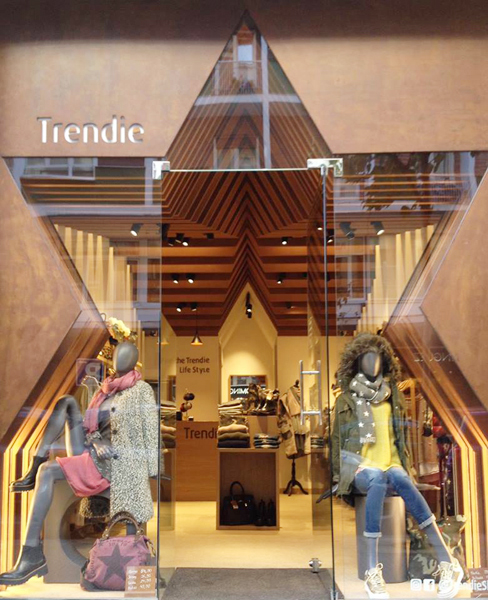 ★ American Vintage is a space divided into three floors in which we will find fashion for men and women with discounts of up to 30%, 40% and very punctual products, up to 50% discount. With an informal and casual style, American Vintage, the firm is characterized by offering high quality basics, comfortable and simple designs, made with the best fabrics, always with very feminine cuts and that chic Parisian air that usually characterizes the French fashion. Discover their basic t-shirts, the flagship product of the firm, as well as knit jackets, dresses or sweaters, among many other things. In Marqués del Puerto, 10.
★ Dock Bilbao offers an exclusive image and quality in their garments and a 30% discount. With international recognition brands such as the classic sport Monclair, Stone Island, Henry Cotton and Peuterey. In the footwear the classic Pertino and for slippers New Balance, Premiata and Pantofola Oro and, in the classic dress, we started from the proposals of Roy Robson and the tower. All this combined with all kinds of clothing accessories of the current man neckties, scarves, handbags… c/Rodríguez Arias, 41. and C/Plaza San Jose 3 Bilbao
★ Patty's store has a 50% discount and up to 60% in some specific garments. A place to buy in a different and very special way, as it combines in the same space fashion and personal image consultancy: They will advise you in a totally personalized way. You will discover ideal garments and accessories: Spanish, Italian, Swedish, French fashion… with sizes ranging from 34 to 46. In C/Rodriguez Arias 32.
★ Gant Las Arenas and Bilbao has different lines for all types of public and includes fashion for men and women, fragrances, shoes, glasses and watches. And all with a 30% discount. Each season Gant combines that casual American style in elegant collections. In C/Paulino Mendivil 18, Las Arenas (Getxo) c/Colón de Larreategui 35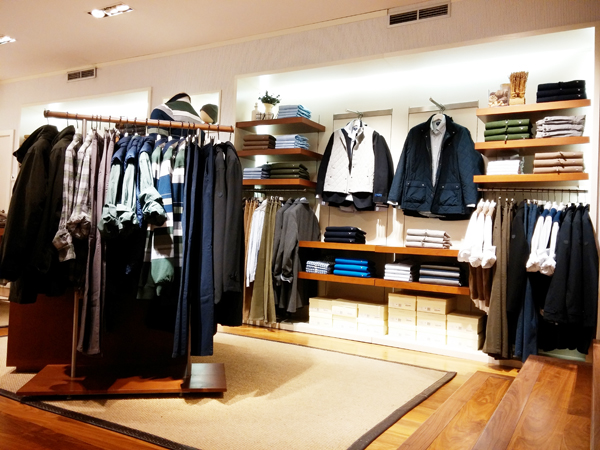 ★ Ifeelnut is a brand that bets on the design and quality of its garments, so it is 100% designed and produced in Bilbao. They have basic clothes, easy to carry, elaborated with the best fabrics, versatile and timeless. At this time they have discounts of 30% and 40%. His garments are inspired by minimalist designs, such as the Nippon or the Scandinavian. A garment of Ifeelnut is a clean garment, pure in shapes, but always with a touch that makes us feel unique. In Jose Maria Escuza 4, 1 º.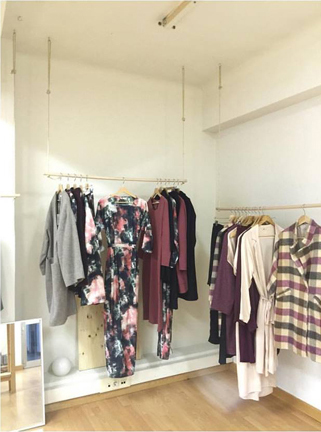 ★ Basque Outlet You will find discounts of up to 50% of the original price throughout the year, in brands like Valentino, Versace, Ralph Lauren, Guess, Custo, Tommy Hilfiger, Antony Morato, Dsquared, Norway expedition, Calvin Klein, among others. And also in sales apply in selected garments 10%, 20% and 30% percent. And the rest is a ten. The high-end brands become affordable thanks to this exclusive place in the city.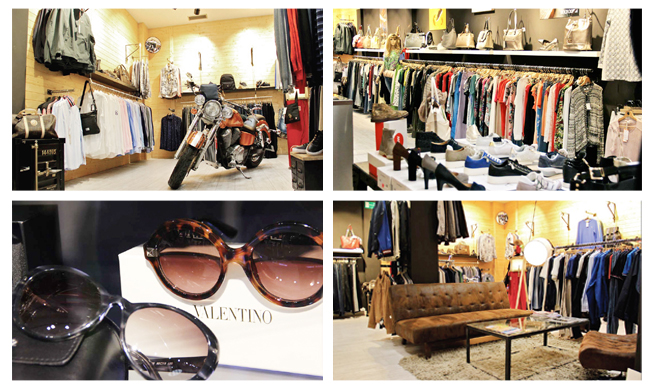 ★ Max & Co is a store where you will find all kinds of fashion for young women in personal style. His garments are designed in Italy, and they combine tradition with creativity. The ideal place to visit in these January sales and enjoy with their fantastic discounts. At c/Rodriguez Arias 4.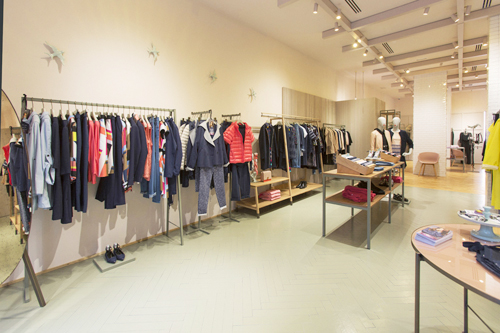 ★ Scalpers is also on sale and therefore offers a 40% discount on all your items. This man-made fashion shop in Bilbao has all the collections of Scalpers and a tailor-made service. They cover all the garments that make up the masculine wardrobe, reflecting their undeniable style and quality.
★ Elei Urban is a multibrand fashion space that includes very exclusive signatures and different and original garments that will make your wardrobe unique. You will find fashion and accessories very special, authentic, with magic and personality, and at very special prices. In C/Colón de Larreátegui 23 y C/Paulino Mendibil 15, in Getxo.
★ Moiqut is a white-walled shop in which you will discover fashion, accessories, trends, and very exclusive brands, difficult to find elsewhere, with up to 50% discount on their second sale. Her feminine and flirty-style garments, but at the same time with an informal point enchant everyone. His signatures include Mus & Bonbon, Blendshe, Brave Soul, My T Shirt. Frana, Give me five, Tencel in C/Ercilla 5.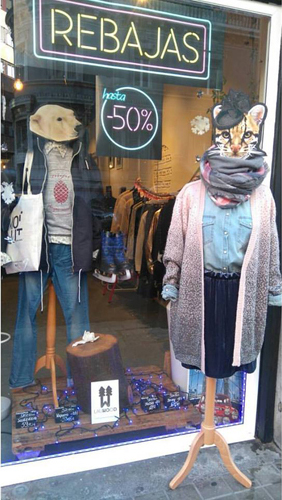 ★ Derby Gardeazabal has all the seasonal items reduced with a 30% discount and loose sizes with 50%. In this shop we will find fashion collections for men, accessories, shoes, and brands such as Hackett, Barbour, Gant, Alessandro Gherardi… c/Alameda de Urquijo 6.
★ My Embassy Bilbao, is a reference shop in men's and women's fashion in Bilbao, has a 30% discount on their sales in both men's and women's collections. It is one of the most prestigious firms in the city in a wide space where you will find everything you need to go to the last whether you choose a type of casual style or choose to go dressed or dressed for an event , party, wedding… In C/Máximo Aguirre, 11.
★ The Caprices of Camille is a space with garments and pieces of the most special. Of Parisian air, is the ideal store to give you a treat and feel special: Take advantage of your discount of 30% in clothes and shoes for women and children, and 20% in kitchenware. They have clothes, shoes, handbags, suitcases and children's clothes, all of the most exclusive firms, such as Pale Cloud, Belle Chiara, Polder, Marilyn, Gillian, Ethan Cloud, Lalé or Rice…. Without forgetting their pieces of kitchen utensils, or handmade soaps. In C/Colon of Larreategui 21.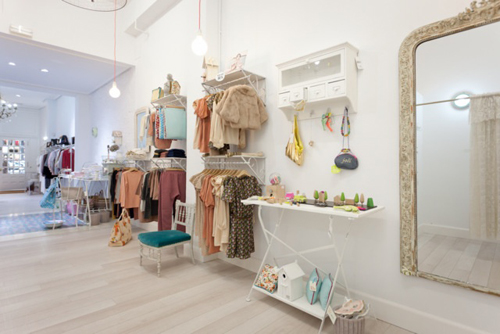 ★ Belaza Gallery, next to the Corn Exchange, is an innovative space in Bilbao where you will find prestigious firms such as Fred Perry, Ben Sherman, rules by Mary, Cheap Monday or Adidas originals, which coexist with artistic exhibitions. Do not miss your sales in Plaza Arriquibar 5.
★ B Series counts fashion and original and casual accessories with discounts of 40%, for both girl and boy. Among its brands are Zazo, Brull or the British Orion. It is the ideal place if you are looking for an original garment and different from the rest. In C/Lottery 2.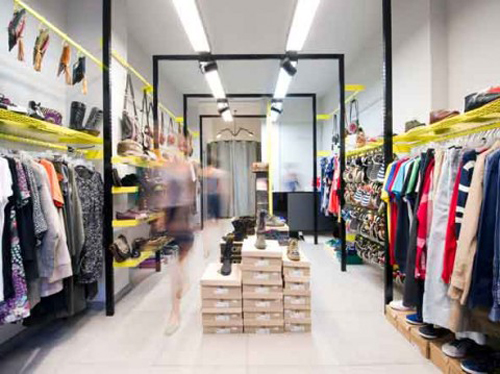 ★ The Pacas store joins the January sales with numerous special discounts. Surely you love everything, because if something stands out this shop of decoration and interior design, is by his spirit carefree, fresh and fun, a place where you will find many unique and original decorative details. They also have exclusive fashion accessories like their women's vests: reversible, rabbit fur, knit and Mongolian hair…. In Fernandez del Campo 37.
★ Cowhot, a multibrand shop with clothing and design accessories. On your shelves you will discover exclusive signatures such as Malo bad, La Radical Chic, Ana Iri, Marta Terán, Gregorio and Oliveros, Llamazares, Nice things, Nici, Concha Blanch, B&G, Wathcelona… A shop open to young design and innovative ideas. Enjoy a 40% discount at your Poza 8 licensed shop.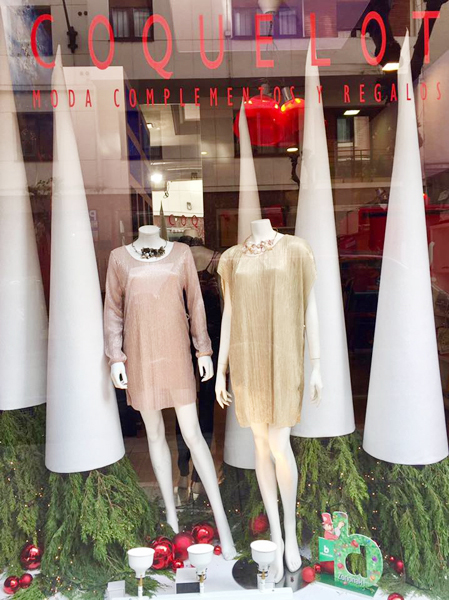 ★ Lu's Back Shop: LA is a cozy space, located in the old town, where you will feel treated in a special and close. Each product of Lu: The is selected with much affection, and in its second sale offers discounts of up to 50%. They have the most original signatures like Pepa loves, designers Remix, Darling, Bonsui, Touchemoa, Castaway, Petit Hauts, the shoes of Anaid Kupuri; As well as accessories, jewellery and very original stationery. In Plaza de Santiago, Esquina Bidebarrieta.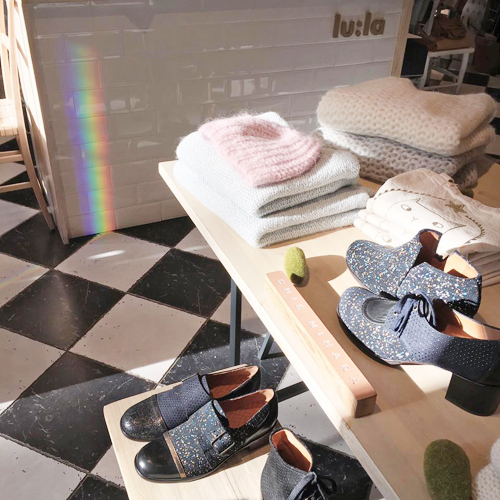 ★ Do not remain undiscovered Coquette, a space with numerous proposals for everyday: scarves, handbags, jewellery from Greece and Israel, dresses, Pamelas and headdresses… With a 30% discount, and a fantastic outlet with prices of €20, 30e and €50. All the collections of Coquette are chosen in detail, always looking for new and different signatures that make us feel special. In Telesforo Aranzadi 1.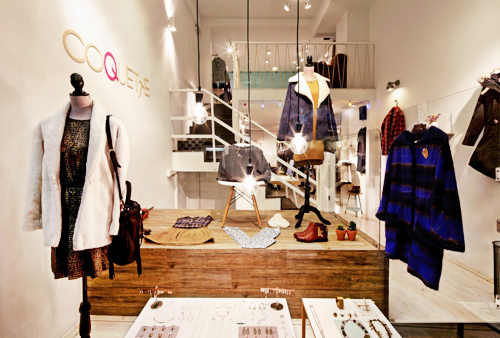 ★ L´emassik is a very cosy zapateria in which you will find discounts of 40% in shoes, boots, T-shirts and other footwear, always in trend, that stands out for its quality and comfort.  Among its brands you will discover artisanal manufacturing that you sure love. In addition they will attend you in a personalized way. At c/Ledesma 16.
★ Triana By C has everything ready for you to enjoy these discounts with very appetizing discount: up to 40% discount in the entire fall-winter collection. A space where they design all their collections, designs in which the Triana sisters reflect their idea of fashion, their values, their way of life. Both the quality and careful selection of the fabrics will surprise you: Silks, Cupro, cottons… His collections stand out for their sensuality, femininity, naturalness and comfort. At c/Rodríguez Arias, 39.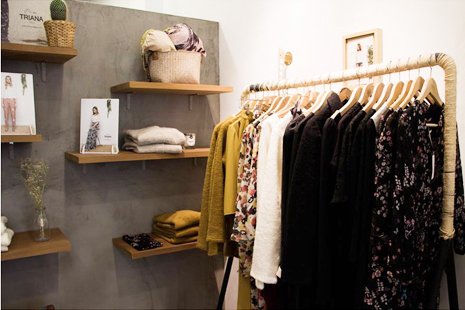 ★ In Zubiarte Shopping mall you will find the most varied shops for both men and women, and many of them have already started their sales. Some of them are: Zara, H&M, Massimo Dutti, Desigual, Vans, Pepe Jeans, Tommy Hilfiger, Douglas… Next to the Deusto Bridge, in Lehendakari Leizaola, 2.
★ In Celio Stores we will find very varied collections, based on Parisian fashion, at the best price. Among his garments stand out their poles, T-shirts, jerseys, outwear, Accessories… with which you can get your ideal look for this fall-winter and in a single space! In C/Correo 17 and C/Gran Vía 27 Bilbao; and in C/Barrio Kareaga (DC Max Center).
★ In Minimil We will find noble garments, free from ornaments and in enveloping colours, which transmit the history of the Basque land. If something stands out this firm, and for what sure you will love, is because they design and manufacture their own clothes and accessories exclusively for their boutiques. The coats, jackets, scarves and txapelas are the iconic complements of Minimil, which has special prices: up to 50% in selected products. In Alameda de Rekalde 25.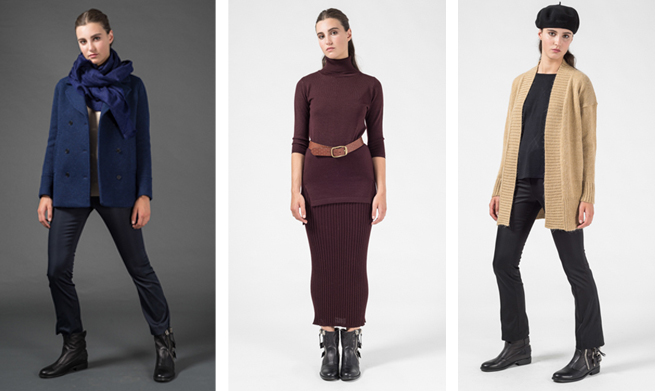 ★ In Fragola are specialists in a garment that can not be missing in any closet: the shirt. Different cuts, fabrics, styles.. Always maintaining the quality that characterizes them. In this space we will find the garment that best suits us and reflects our style: neckties of different styles and prints, shirts without neck, shirts with American or English neck, plaid shirts… Do not miss this shop that is already on sales, in C/Urquijo 27, Las Arenas and C/Gregorio de la Revilla 18, Bilbao.